Our Four Roles: The Virtuous Circle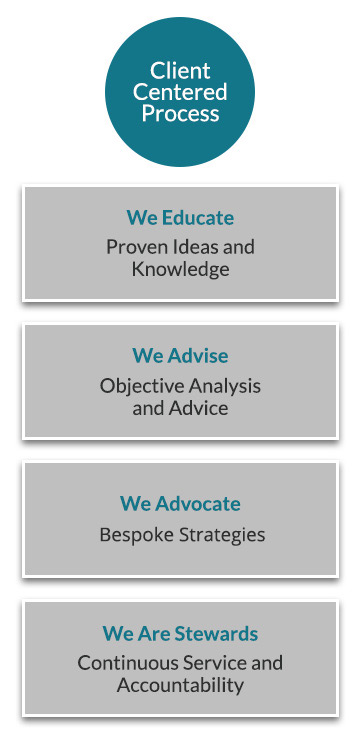 EDUCATOR: We use our extensive knowledge to provide our clients with sufficient analysis so that they can make informed decisions.
---
ADVISOR: When the client is sufficiently educated and able to make a decision, we act as an advisor, confirming the reasoned basis for the clients decision.
---
ADVOCATE: If the client should decide to acquire life insurance, we serve as a buying advocate, representing the client's interests in dealing with the insurance carriers. Such advocacy often has produced and may produce favorable underwriting results for our clients.
---
STEWARD: We monitor the client's insurance portfolio to ensure that it meets the client's expectations and needs.